Shark Viewing Trips
Join us and watch awe-inspiring Florida shark species from the comfort of our seaworthy boats!
Stable & Exciting Shark Viewing from the Comfort of our Boats
Daily Trip Times
8:00 AM – 11:00 AM
11:00 AM – 2:00 PM
1:15 PM – 4:15 PM
View Shark Species with Florida's most trusted shark service!
Shark Viewing Trips are designed for families and groups of people that want to go out and see sharks in the wild without getting in the water or spending the whole day on the boat.
These trips get you up close and personal with the sharks of Florida from the comfort of our seaworthy boats. Just thirty minutes from the dock and in the calm waters of the coastal Atlantic. For shark viewing trips we offer morning and afternoon trips. This trip is a great way to spend half the day on the water and get to see one of nature's greatest predators at work.
Once we reach the shark grounds, just a short boat ride from the dock, we lower bait lines into the water for sharks to feed on. It doesn't take long for sharks to show up and provide you with an up close and personal encounter and enough time to get as many pictures and video as you can.
There is no diving on these trips and everybody gets to watch the sharks from the dry comfort of the boat. It is also possible for guests to "wrangle" sharks on this trip as they attack the bait lines next to the boat.
Aside from sharks you get the chance to see dolphins and other wildlife along with the scenery of Florida. This is a great trip for those looking to spend a few hours of adventure watching sharks in the waters of Florida. Shark viewing trips are perfect for families and groups along with individuals.
Sharks Encountered: Tiger, Great Hammerhead, Scalloped Hammerhead, Bull, Dusky, Silky, Lemon, Reef, Sandbar, Spinner, Blacktip, Mako, and More.
For more information or to book a trip don't hesitate to email or call us and we'll get you the information you need.

Email: floridasharkdiving@gmail.com
Phone: 305-395-9140
Bringing you up close and personal
You don't need to be scuba diving certified.
All dive equipment is provided in Med- XXL sizes along with Iced Water & Sports Drinks.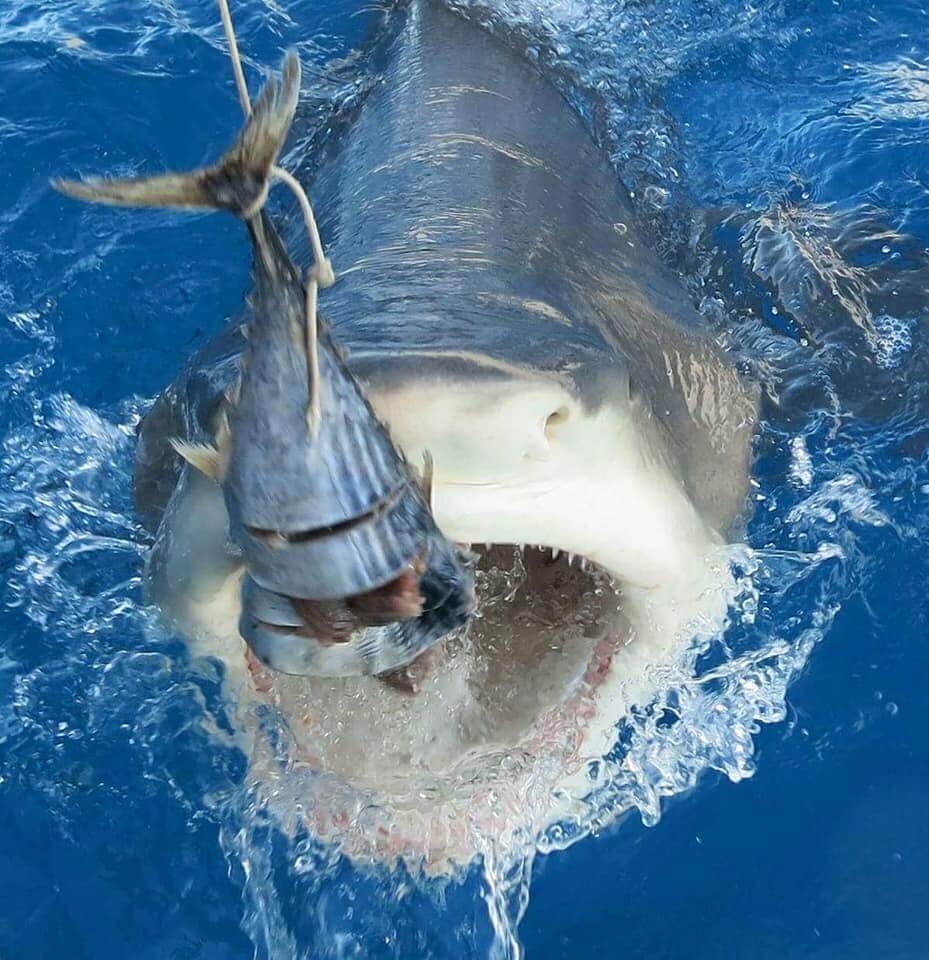 Shark Wrangling on our Shark Viewing Trips!
Looking for an up-close and personal shark encounter without ever getting in the water?
Guests aboard our Florida Shark Viewing Trips have the opportunity to atrract sharks closer to the boat using pulled bait, causing the sharks to accelerate and provide guests with an exciting show of force from the ocean's apex predators!
We are located at U-Tiki Beach Marina at the Address Below:
U-TIKI BEACH MARINA
1095 North A1A
Jupiter, FL
33477
Located just 30 minutes north of

Ft. Lauderdale
Located just an hour north of

MIAMI